Welcome to Stone Ridge Animal Care!
At Stone Ridge Animal Care on Evansville's north side, our veterinarians have decades of training and experience delivering high-quality, compassionate veterinary care for our patients. Our clinic is focused on caring for dogs, cats, and other small animals as well as small farm animals. These Evansville, IN veterinarians, are passionate about practicing veterinary medicine and understand that pets are members of your family and care for them accordingly. We know how much our pets mean to us, and can only imagine how important yours are to you.
We look forward to helping you keep your pets happy and healthy! Call us at (812) 867-7335, or request your next appointment online.
Our Clients Love Us

I highly recommend this vet. They are compassionate, caring and really listen to your concerns and suggestions. Very helpful with my aggressive German Shepherd who came from a abusive situat...
Sherry Withers

The best people. They have gotten two of my pets in during emergency situations who weren't patients of this vet I'm on my way to get my dog back now and hugs are going around. I've got noth...
Kaydence Miller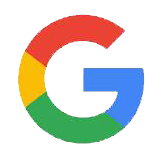 4.6
Rating on
Google Reviews!