Welcome to Stone Ridge Animal Care!
At Stone Ridge Animal Care on Evansville's north side, our veterinarians have decades of training and experience delivering high-quality, compassionate veterinary care for our patients. Our clinic is focused on caring for dogs, cats, and other small animals as well as small farm animals. These Evansville, IN veterinarians, are passionate about practicing veterinary medicine and understand that pets are members of your family and care for them accordingly. We know how much our pets mean to us, and can only imagine how important yours are to you.
We look forward to helping you keep your pets happy and healthy! Call us at (812) 867-7335, or request your next appointment online.
Our Clients Love Us

A special thank you to Dr.Jessie, and vet tech Brooke for helping my sweet little Aggie, at 15 1/2 years old, cross over that rainbow ?? bridge Saturday morning April the 8th. You both helpe...
Markiemoe 1975

We adore Stone Ridge. We have take our cat and our puppies there. The doctors are knowledgeable, kind, and explain everything well. The rest of the staff is amazing and so kind. It is very c...
Michelle Sawyer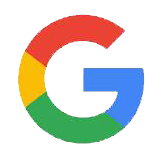 4.6
Rating on
Google Reviews!